Grand Wagoneer
THE RETURN OF AN AMERICAN ICON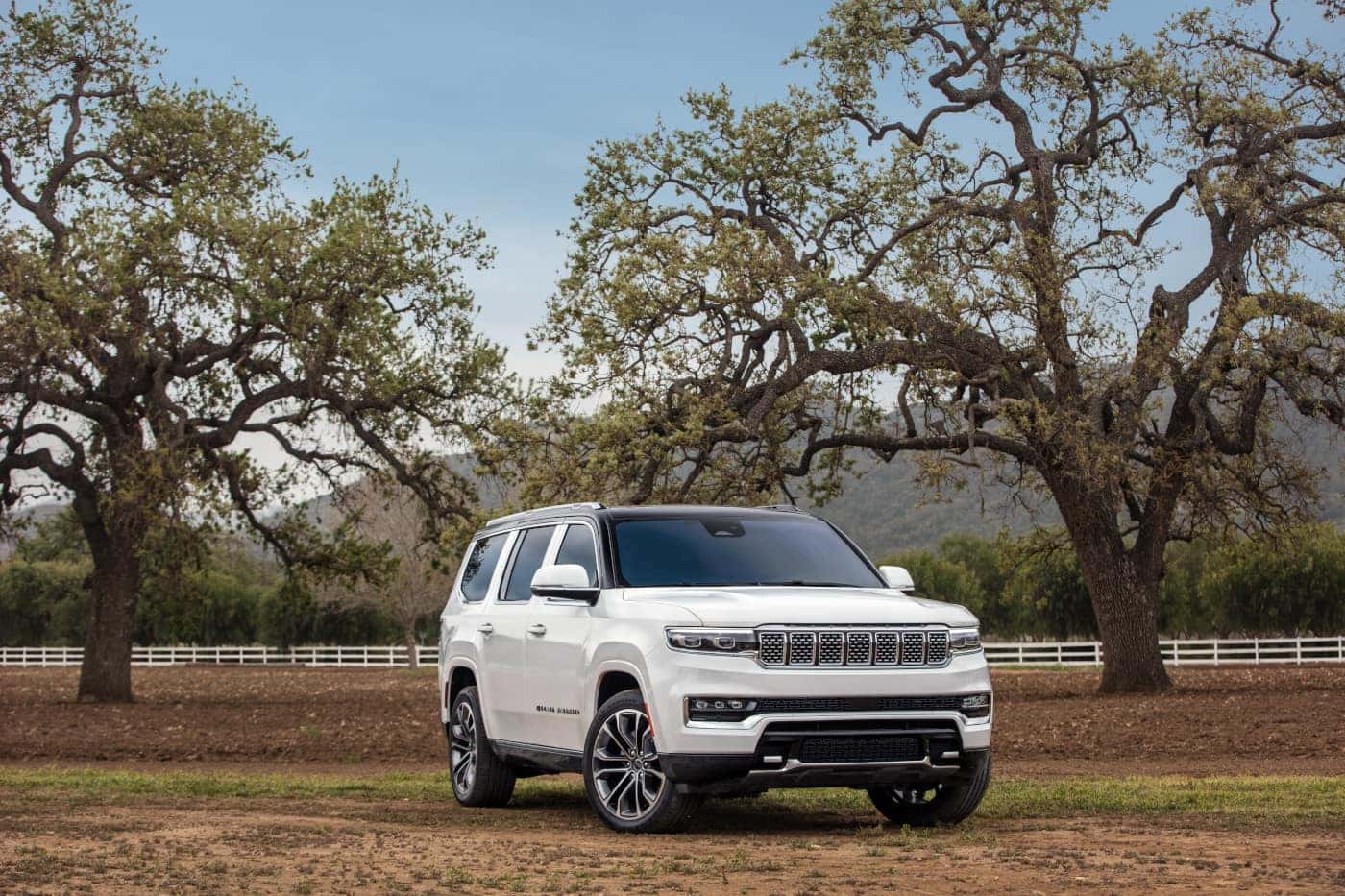 The Original Premium SUV
The Grand Wagoneer concept exhibits a master class in automotive architecture, blending modern design aesthetics with an unmistakable heritage.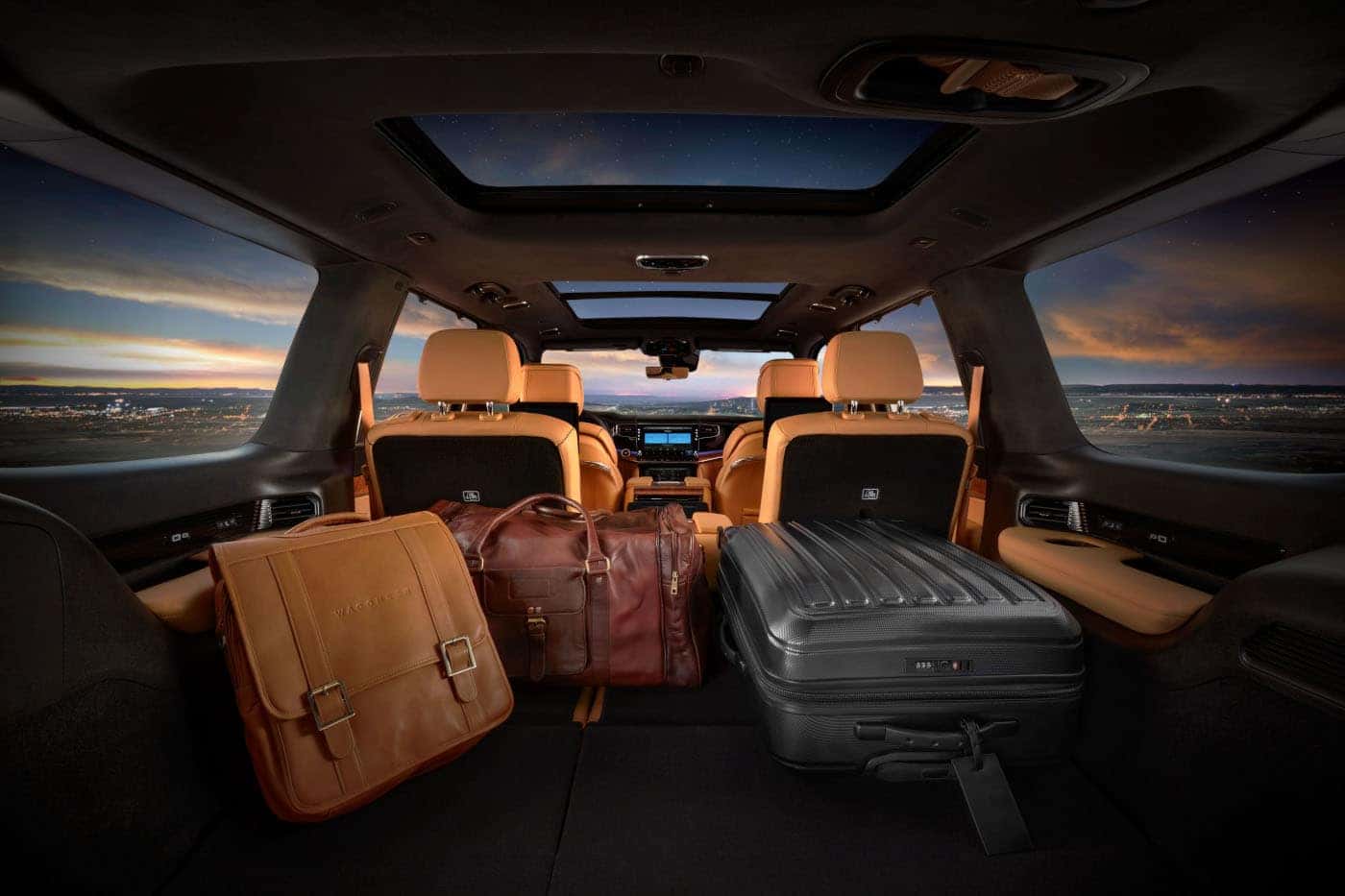 The full-length single-pane glass roof offers breathtaking views of the outdoors while filling the cabin with the sun or the stars.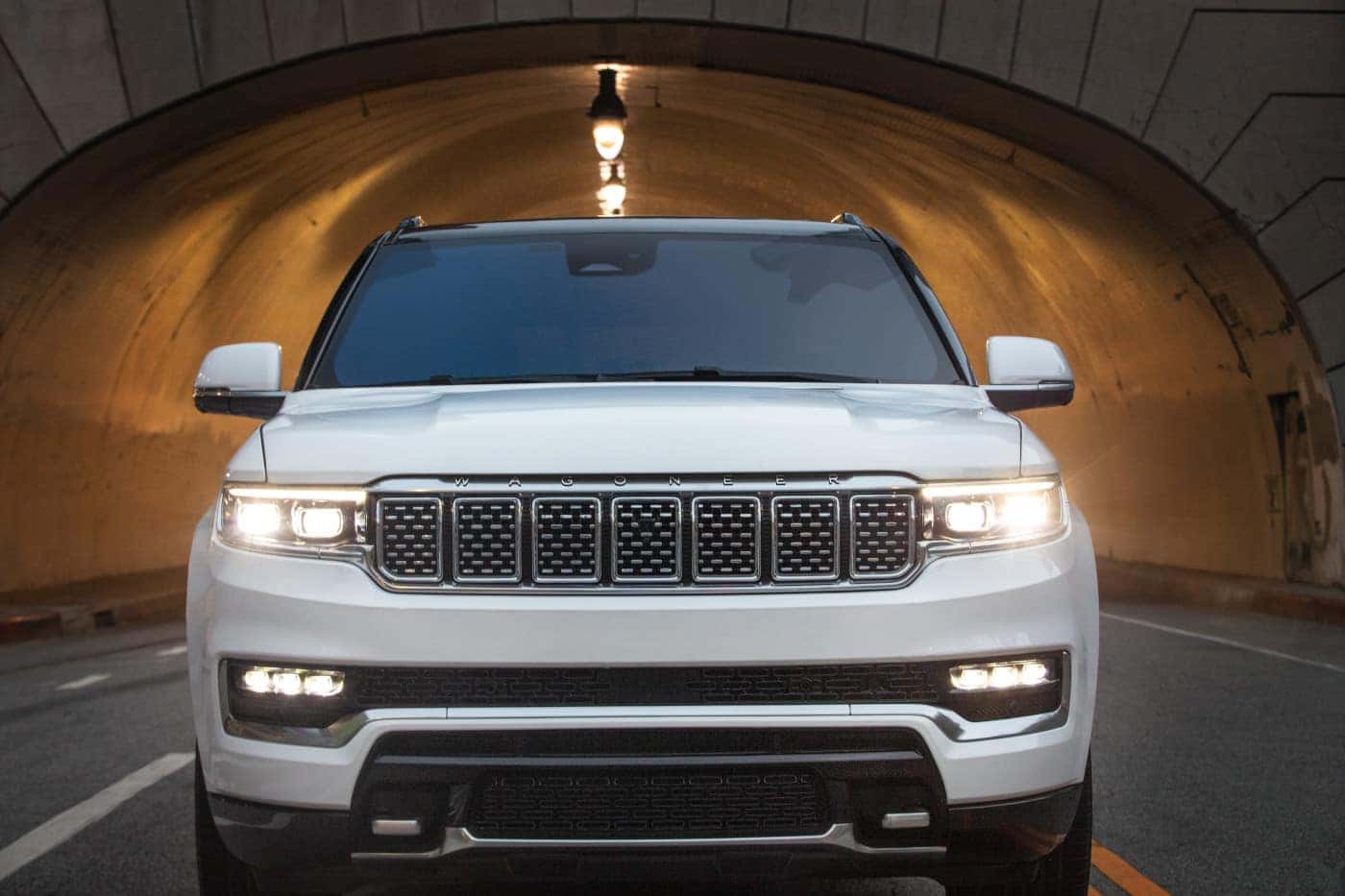 Intelligent LED lighting cuts through the night with a dynamic 180 degree lateral rotation and an integrated electronic headlamp motor that follows every twist and turn in the road, so you can simply follow your instincts.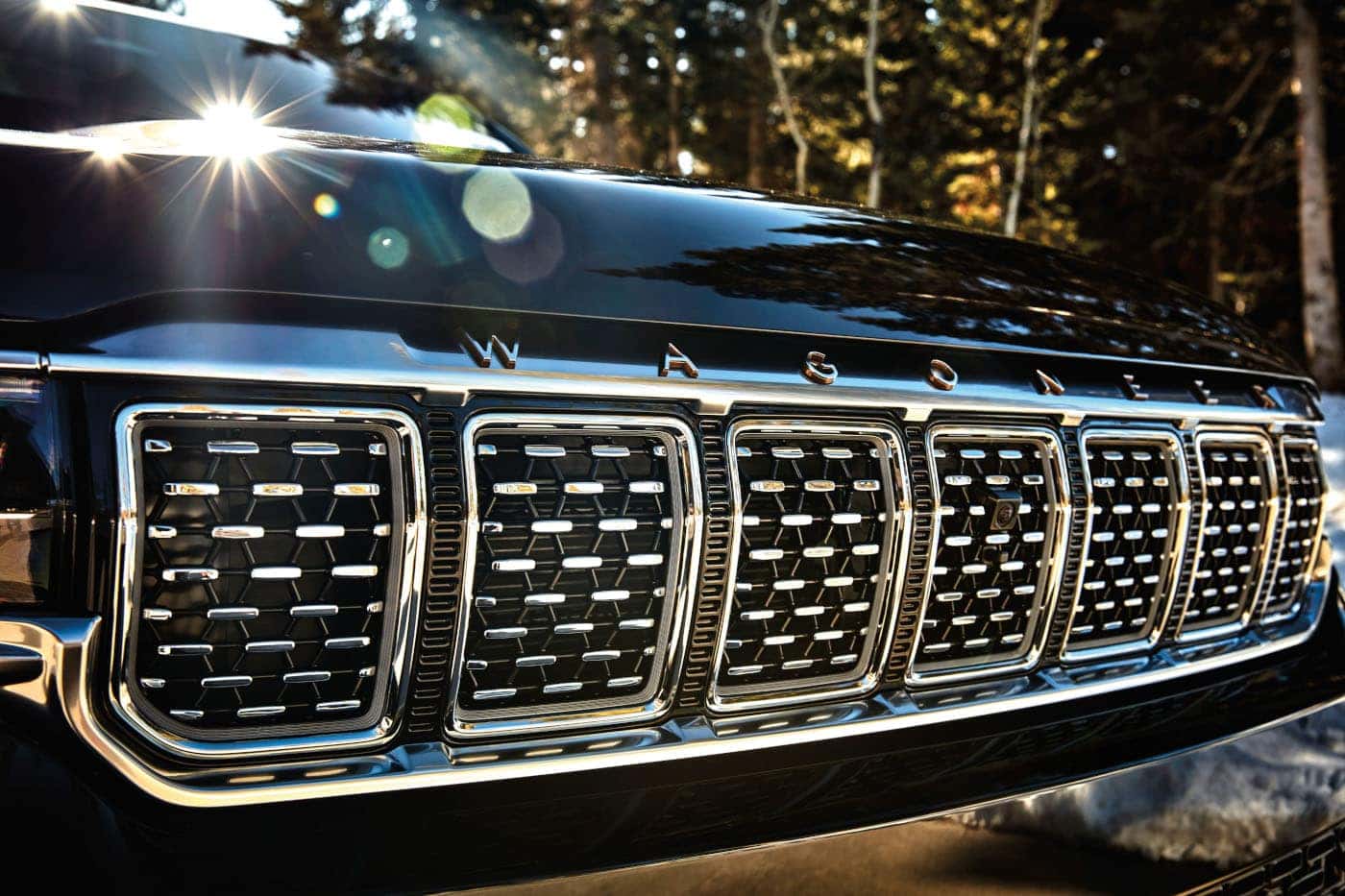 Etched in History
Simple yet bold front and rear backlit badging offers distinguished style that stands out, day or night.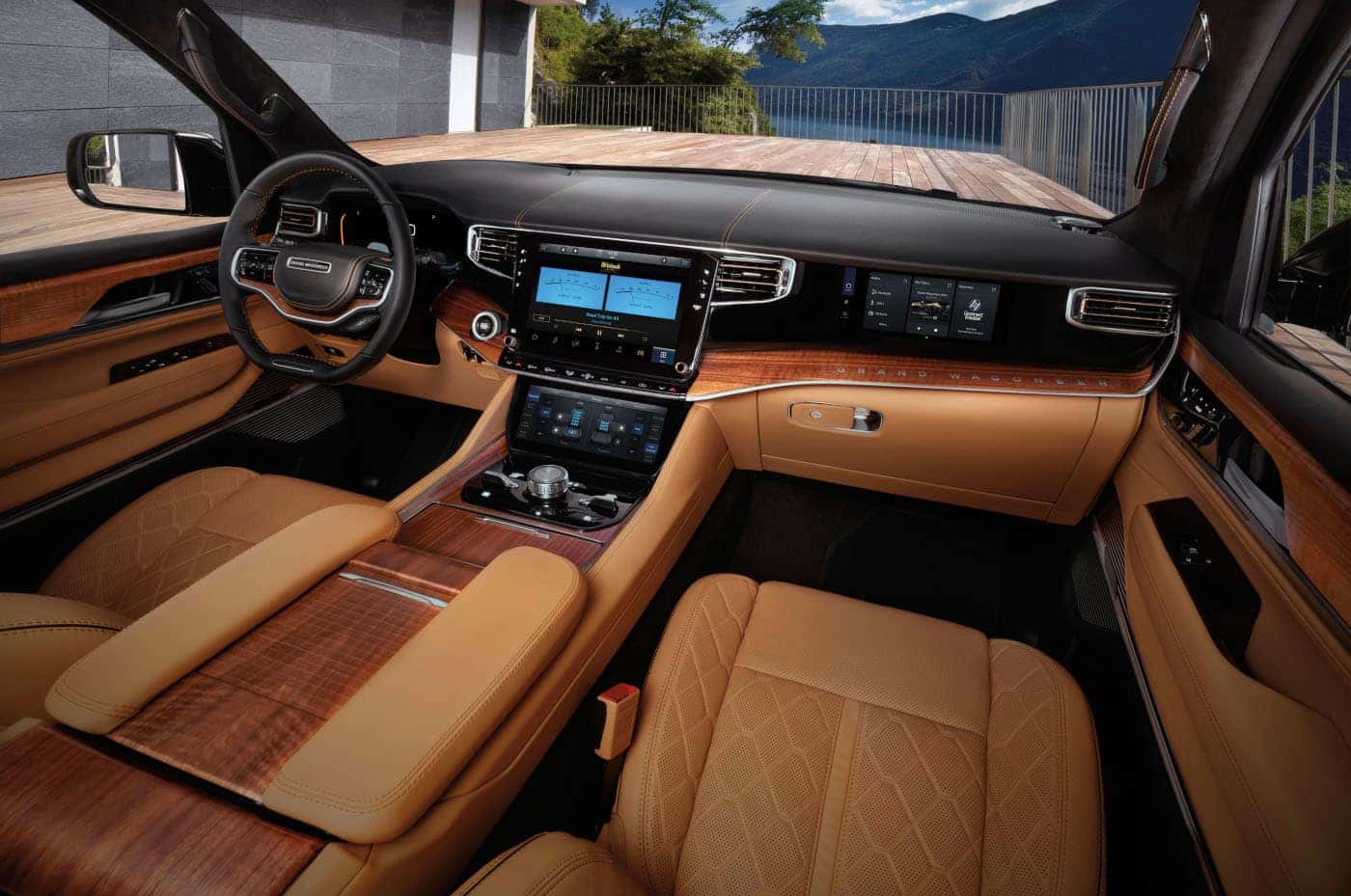 Influenced by both the American landscape and our industrious spirit, the interior features a collection of premium-wrapped materials, hand and heat-treated blackened lace-wood with raw accent edging and authentic dual-texture metal framing.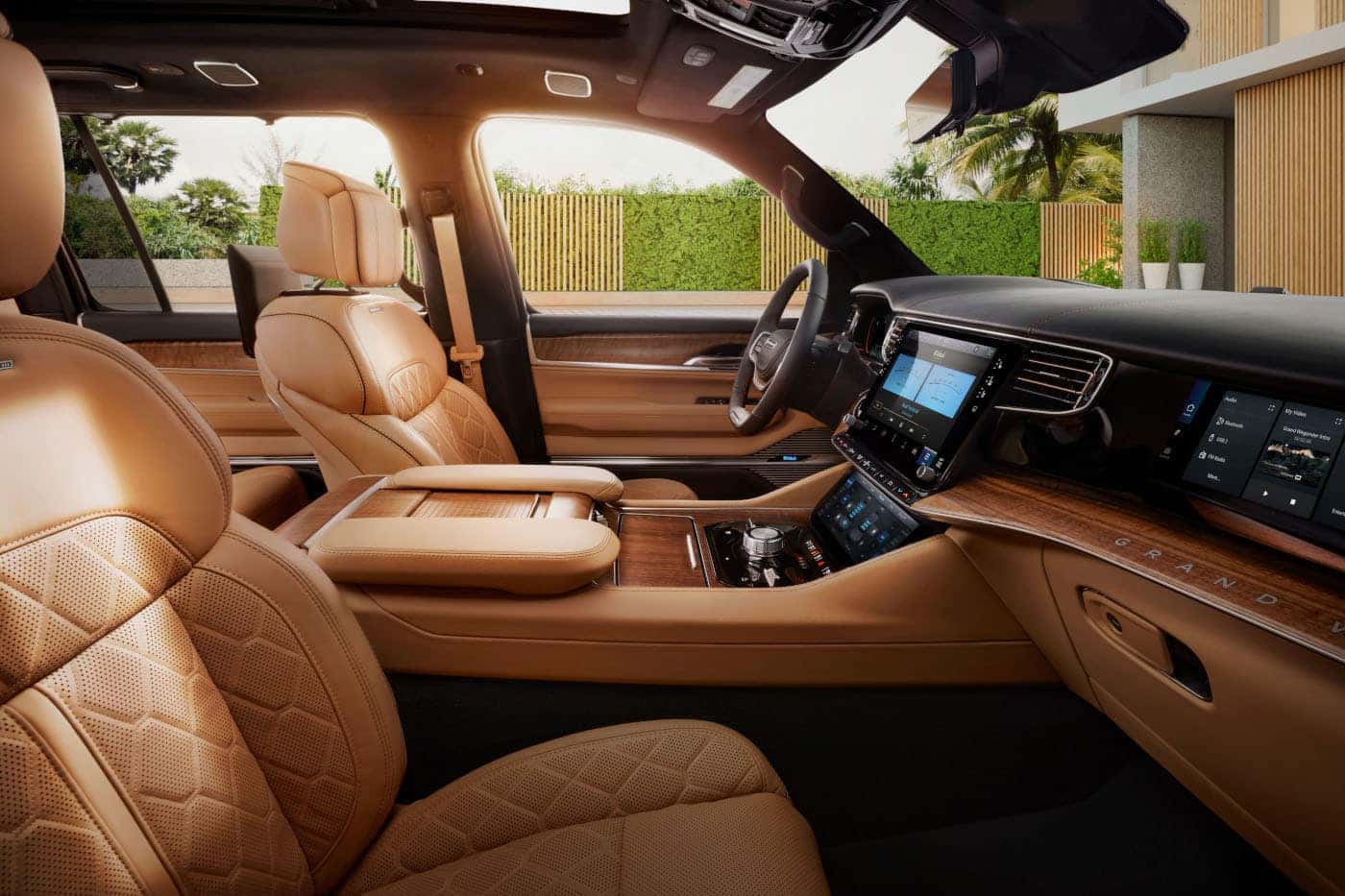 DETAILED DOWN TO THE GRAIN
To elevate interior touchpoints, diamond silver-tipped piping lines the seat and insert panels with a unique perforation pattern. The result is riveting style, comfort and highly dimensional detail.
QUESTIONS ABOUT THE GRAND WAGONEER?