Jeep Adventure Weekend 2022 – Signup
This year, we're using EventBrite for Jeep Adventure Weekend registration.

CLICK HERE TO REGISTER!
June 18th and 19th, 2021, at TROLLHAUGEN SKI AREA, Dresser, WI
Registration and payment due by June 15th.

Park Chrysler Jeep is pleased to announce our Annual Jeep Off-Road Adventure event at Trollhaugen Ski Area in Dresser, Wisconsin.

We have planned a whole WEEKEND of fun, including:
2 days of off-roading with guides from Park Chrysler jeep and the Minnesota Go-4-Wheelers club
Saturday evening dinner, camping and campfire. Places for Tents, Campers and RVs. *No Power Hookups available*
Sunday Morning Breakfast
SATURDAY EVENTS
Gates open at 7:30am on Saturday for check-in and vehicle inspection. Drivers will meet at 8am to go over inspections, camp site reservations and get lined up based on your off-roading experience (please let us know on your registration if you are a Beginner, Intermediate, or Advanced off-roader). Our 1st round of trail-riding is from 9-12pm, then picnic lunch, then 1-5pm for our 2nd round of trail riding. 5-6:30pm picnic at the gazebo. Also available will be the "Playground" area below the gazebo with mud holes, hills, and other climbing obstacles. Our 3rd round of trail riding lasts from 6:30-9pm, and from 9-11:30pm, we'll have bonfires.

SUNDAY EVENTS
We will rise and shine Sunday morning for check-in and vehicle inspection. Trails are open 9-12pm for off-roading. Breakfast will be provided. The trails at Trollhaugen will be closed to us at noon on Sunday for a private event. Make sure to pack up your camp site and belongings before your morning trail ride.

VEHICLE INSPECTION GUIDELINES
For the safety of all off-roaders, Jeeps at Adventure Weekend must meet the following guidelines:
Secure Place to Hook – Hooks and bumpers must be mounted with Grade 5 or better bolts and backing plates.
Battery – Must be the OEM style or equivalent hold down. NO wire, rubber, or nylon straps will be allowed.
Fire Extinguisher – Must be fully charged and mounted within reach of the seat belted driver. Must be type ABC, NO Halon or pin-type allowed. – Optional.
Seats Belts – One for each occupant of the vehicle, securely mounted.
Roll Bars – Required for all vehicles except permanent non-removable steel hardtops. Roll bar must be securely monted with Grade 5 or better bolts and backing plates and must not be made out of well pipe or exhaust tubing. Read seat rollover protection must be in place for rear passengers.
Working Brakes – Onn all wheels, will be tested.
Exhaust – Must have mufflers. No open headers or straight pipes allowed.
Steering, Suspension and Lug Nuts – Must be in proper working order.
REGISTRATION OPTIONS
We offer registration for one or both days of our Adventure Weekend. Please see the registration form for details.

RECOMMENDED ITEMS
We recommend that you bring the following items with you to Adventure Weekend:
Mosquito repellant
Tow Strap without hooks
Sunblock
Food for meals and cooler for the trail
Two-Way radio – required for driver meeting & trail communication.
A full tank of gas.
Plan for the weather
Camp chairs/tables
NO ALCOHOL
This is a family-friendly event and no drugs or alcohol are allowed during Jeep Adventure Weekend.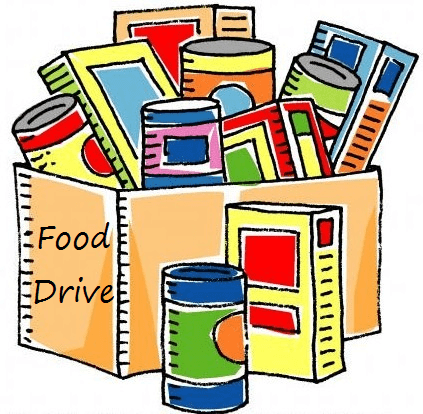 We're also having a Food Drive!
Please bring pre-packaged, non-perishable food items to help feed our community.
Let's fight hunger together!
DIRECTIONS TO TROLLHAUGEN
take I-35W north to Forest Lake, Exit onto Hwy 8 going east to St. Croix Falls, WI. Go right on Hwy 35 (south) to Dresser. At Cty Rd F, turn left (east) follow for ~2 miles until you reach Cty Rd MM- turn right and follow ~1/2 mile to the trail entrance. Go uphill to the parking lot and check in to complete your registration. Signs will be posted. *Please check MnDot & WisDot websites for any construction issues. *Alt. route is I94 to Hudson North on Hwy 35 to Dresser.