The Grand Cherokee 4xe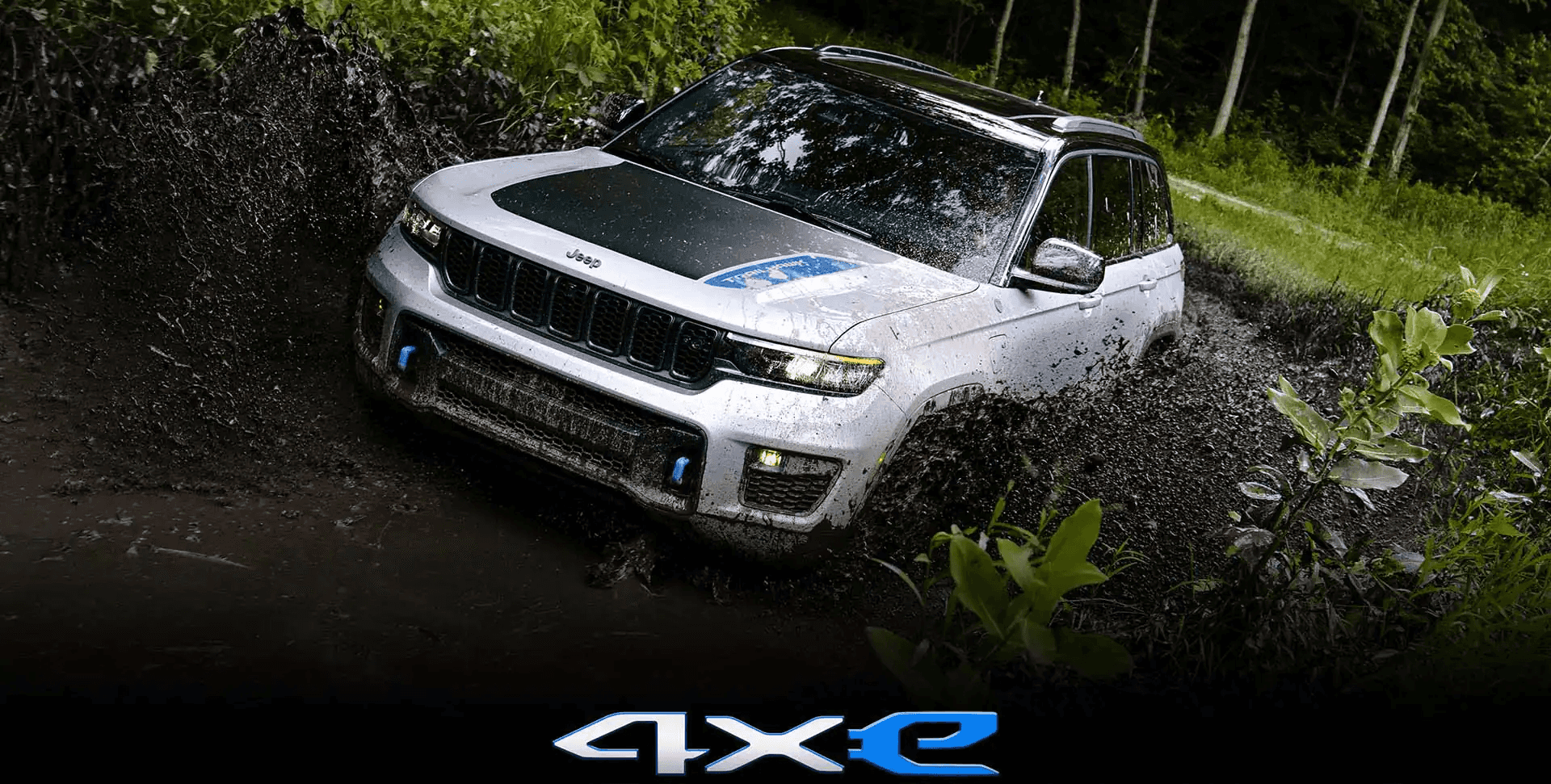 The Most Capable Grand Cherokee Ever.
The Jeep Grand Cherokee 4xe has remarkable capability. Engineered to be more planet-friendly while enhancing its performance on Earth's toughest terrain.
Quadra-Trac II 4×4 System
This available system features a two-speed low transfer case that uses sensors to determine if the tires are slipping. When it does, as much as 100% of available torque is directed to the axle with the most traction.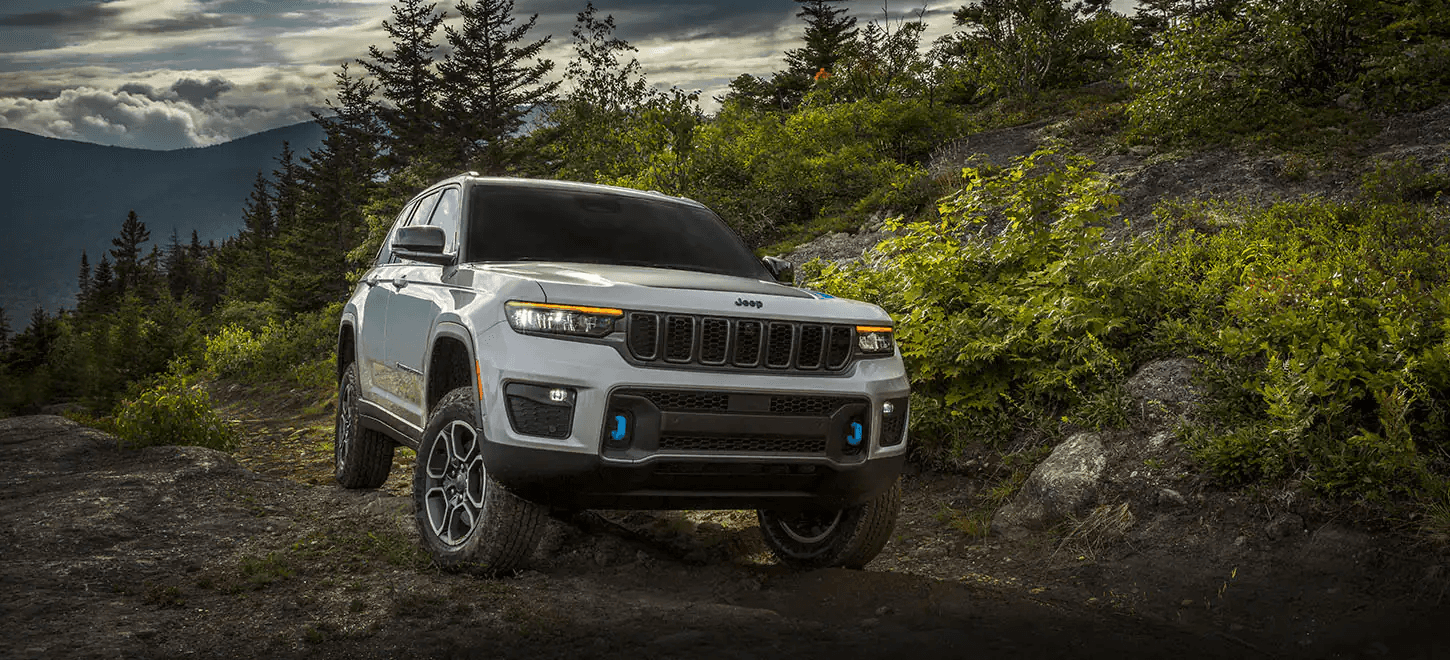 Quadra-Drive II
Our most advanced 4×4 system, the available Quadra-Drive® II with rear electronic limited slip differential is a full-time 4×4 system, meaning it's always active. It delivers excellent all-weather capability by transferring up to 100% of available torque to a single rear wheel if needed.
Water-Sealed Battery Pack
The battery of the Grand Cherokee 4xe features a special water-sealing, which allows drivers to power through up to 24 inches of water.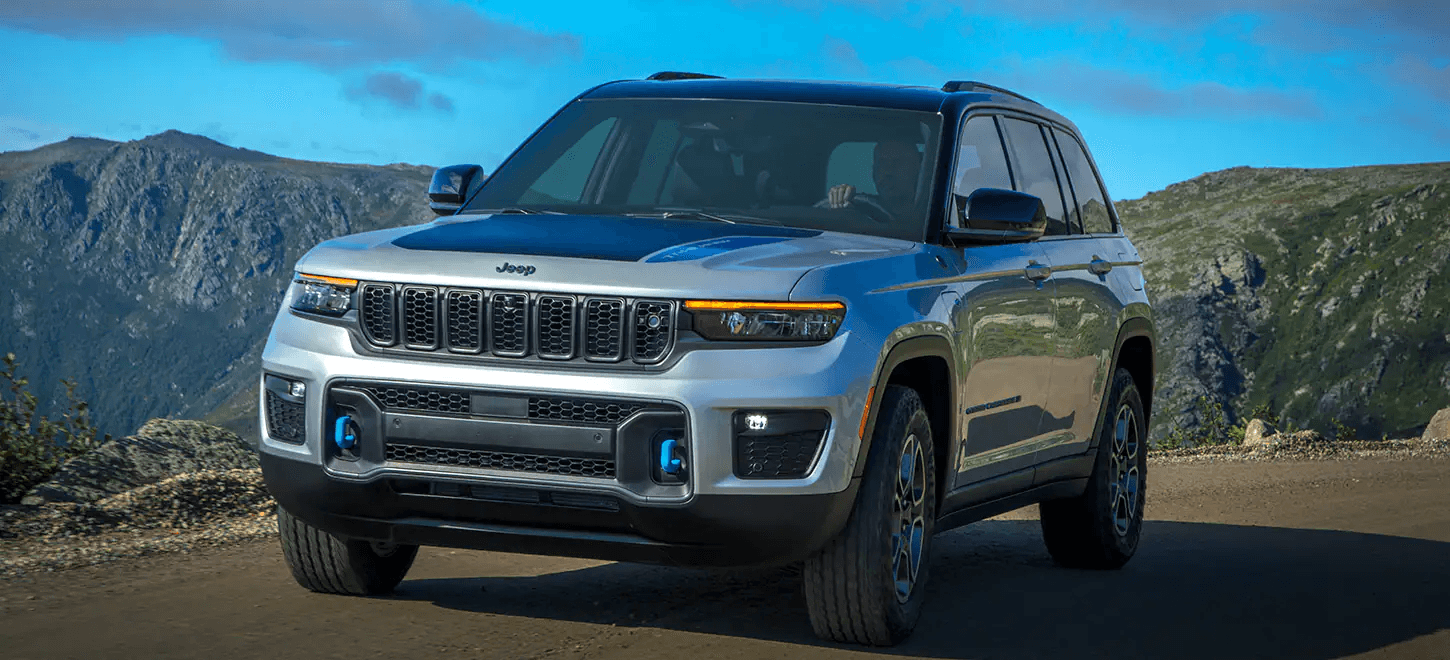 Electric-Powered and Protected
Designed with rough and rocky terrain in mind, the underbody of 4xe is protected with a reinforced housing to ensure its vital components can handle rugged obstacles.
Full Charge Ahead
The Class-Exclusive PHEV powertrain is both pure innovation and pure power. While it definitely sounds different in nearly silent all-electric operation, the performance undeniably improves upon the legendary abilities of Grand Cherokee.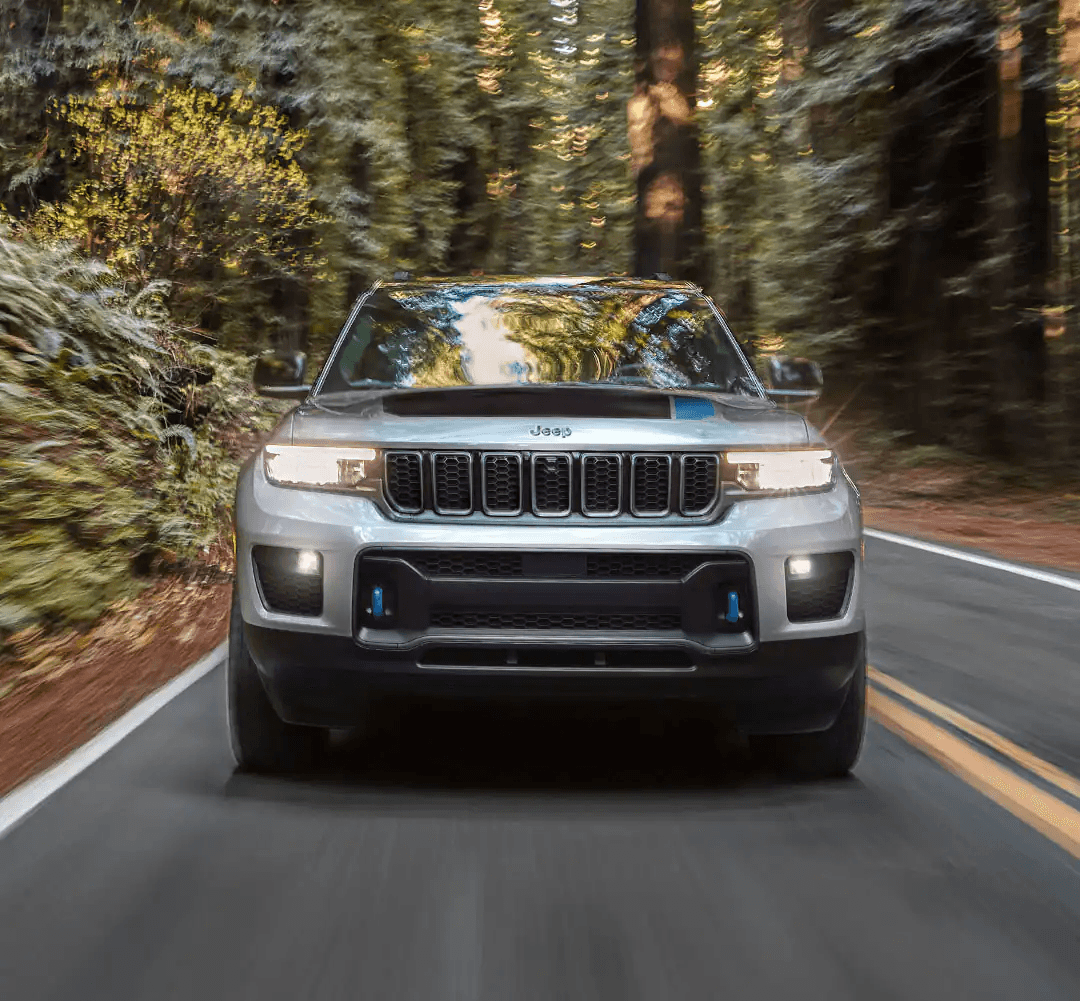 A Trio of Driving Modes
The Grand Cherokee 4xe gives drivers the choice of three driving modes: Hybrid, Electric or eSave. No matter which mode you're in, the Jeep® Grand Cherokee maintains every jolt of its adventurous spirit.
Hybrid Mode – The best of both. Hybrid Mode combines the forces of the 2.0L turbocharged engine and the electric motor. This efficient combo provides maximum horsepower, instant torque and impressive acceleration.
Electric Mode – Power forward. In Electric Mode you'll emit nearly zero tailpipe emissions and feel the rush of instant torque every time you push the pedal.
eSave Mode – Save your energy for later. eSave Mode puts the 2.0L engine to work and saves the battery power for your adventure down the road.
Explore Responsibly
Jeep Grand Cherokee has always been about the freedom to explore our world. With nearly silent operation, a 25-mile all electric range and a 470-mile combined driving range, the 4xe gives you the freedom to adventure nearly anywhere while doing your part in the shift to a more sustainable future.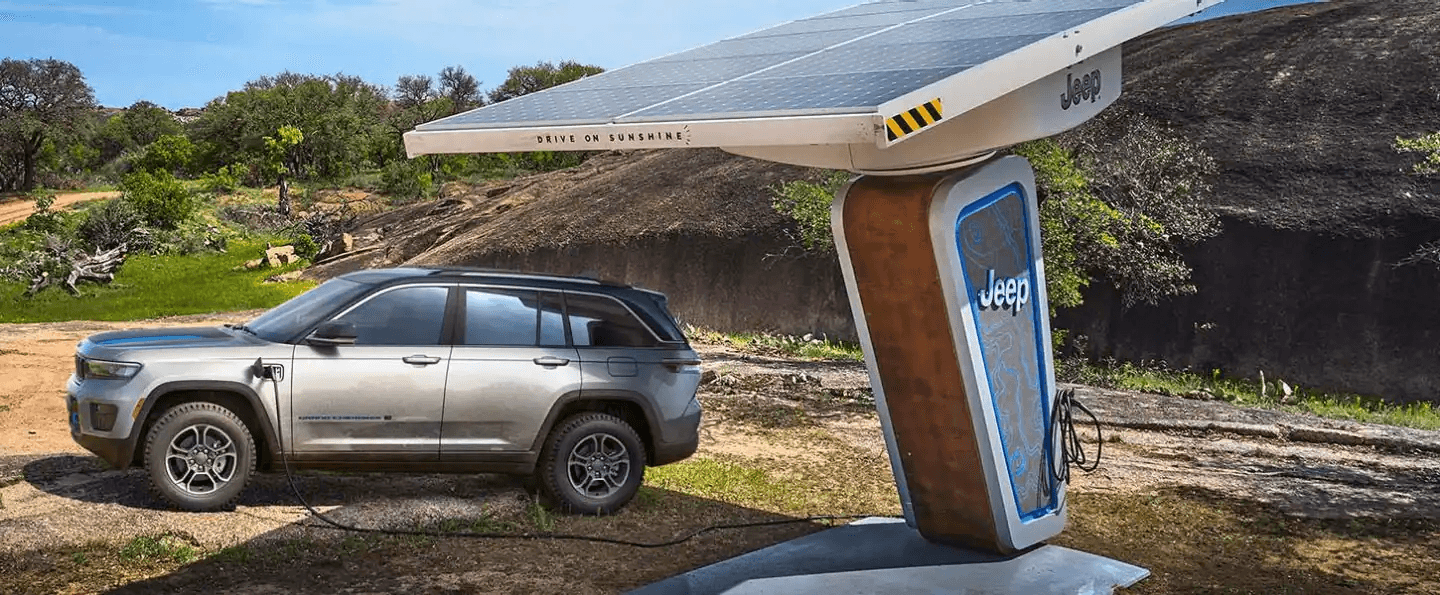 Power for the Trails
Energy for a whole new adventure. Harnessing the power of the sun, the Jeep® Brand is installing solar-powered charging stations near key off-road trails across the country so you can always keep exploring new frontiers.
Charging Made Simple
Up to six times faster than the Level I charger, the available Jeep Brand Level II PHEV Home Charging Station lets you spend less time charging your PHEV and more time on the road. The easy-to-use quick-release mount features a lockable, weatherproof enclosure for either indoor or outdoor installation. Plus, built-in Wi-Fi connectivity lets you control charging anytime, anywhere via a mobile app and web portal. Its smart grid optimization helps reduce energy costs by charging at low-rate times. Available state and government programs incentivize owning PHEV vehicles, helping lower the cost of owning and driving your PHEV.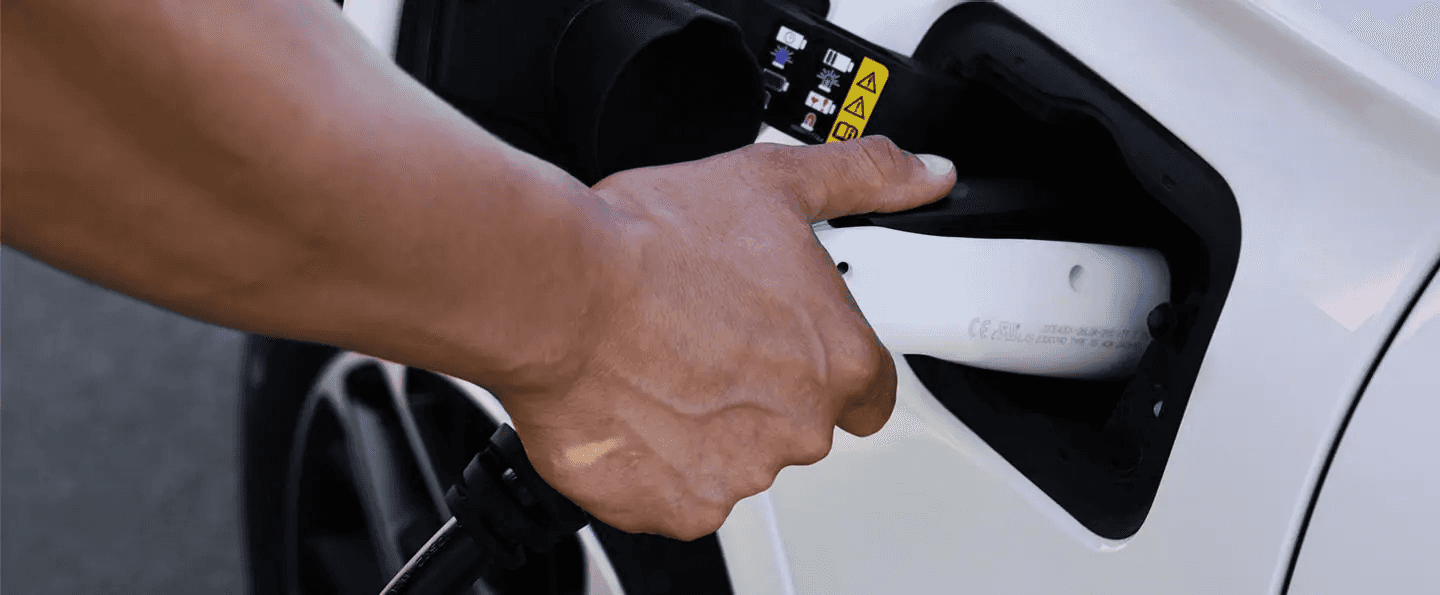 Interested in the Grand Cherokee 4xe? Call us at 952-260-1562, or fill out the form below and we'll contact you shortly!