Wrangler 4xe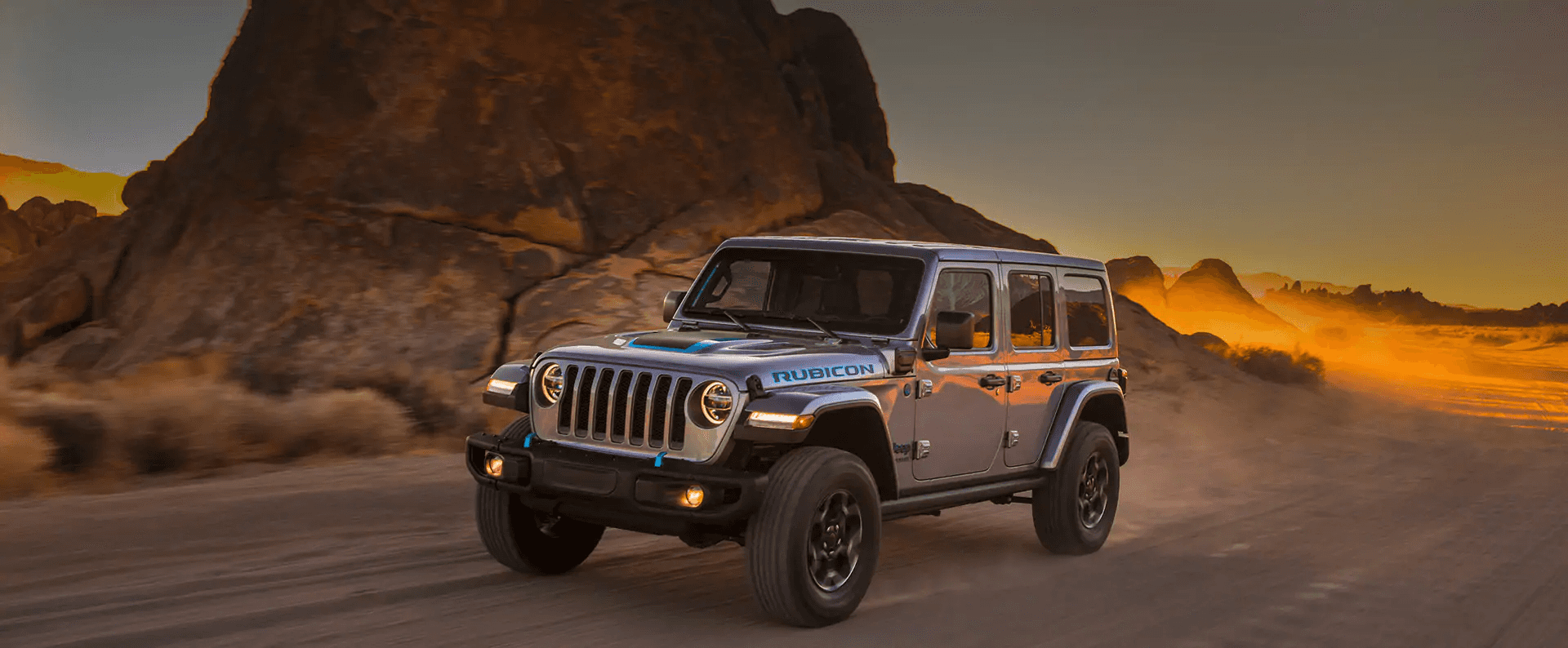 PLUG INTO MORE ADVENTURE
Forging a whole new path to the future, the Jeep® Wrangler 4xe has all the legendary capability and open-air freedom the Jeep Brand is known for, now with a plug-in electric boost that takes adventure to new places. It's hybrid innovation with no compromises, and it goes all in on fun.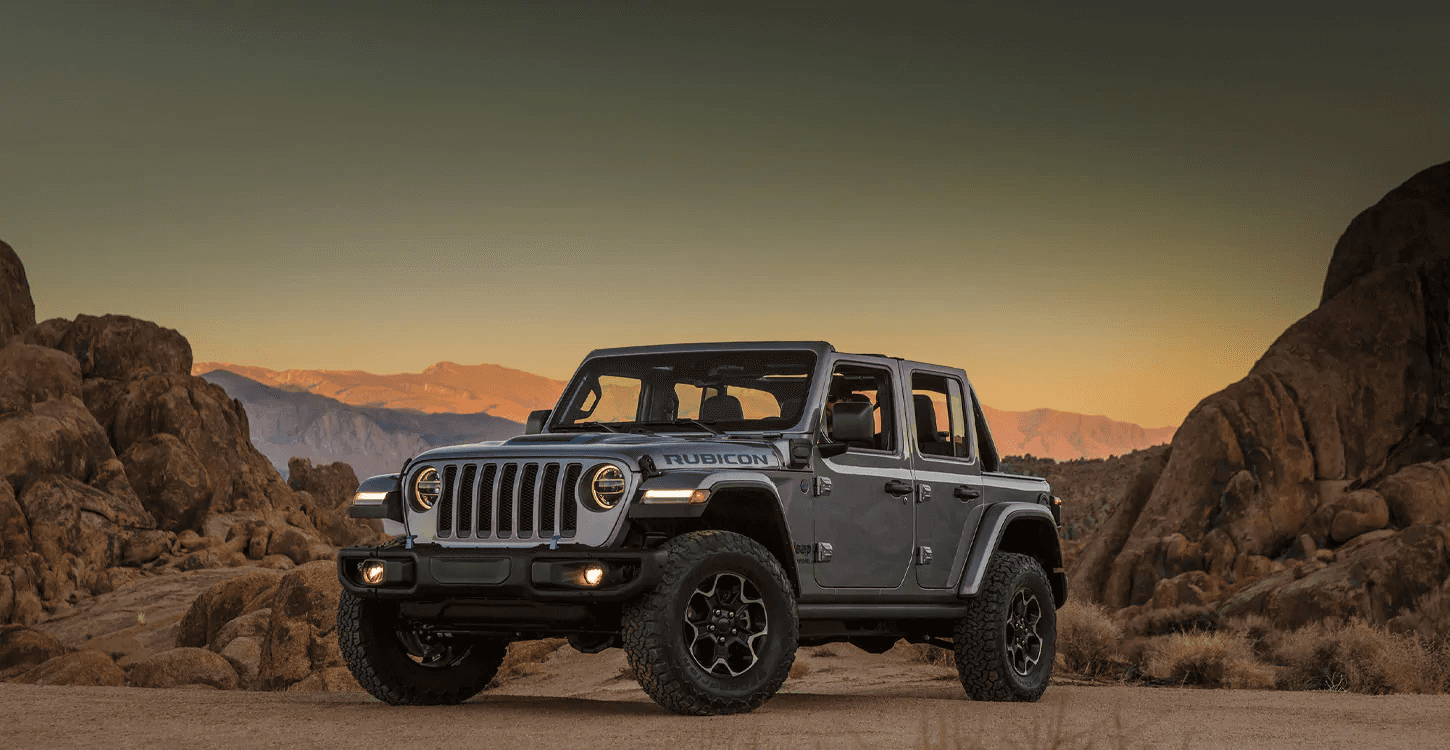 POWER THROUGH IT ALL
Climb over tough obstacles and go an exhilarating 0-60mph in 6 seconds. A plug-in hybrid turbocharged engine gives the Wrangler 4xe an impressive 375 horsepower and 470 pound-feet of instant torque for heart-pounding performance off-road and on-road.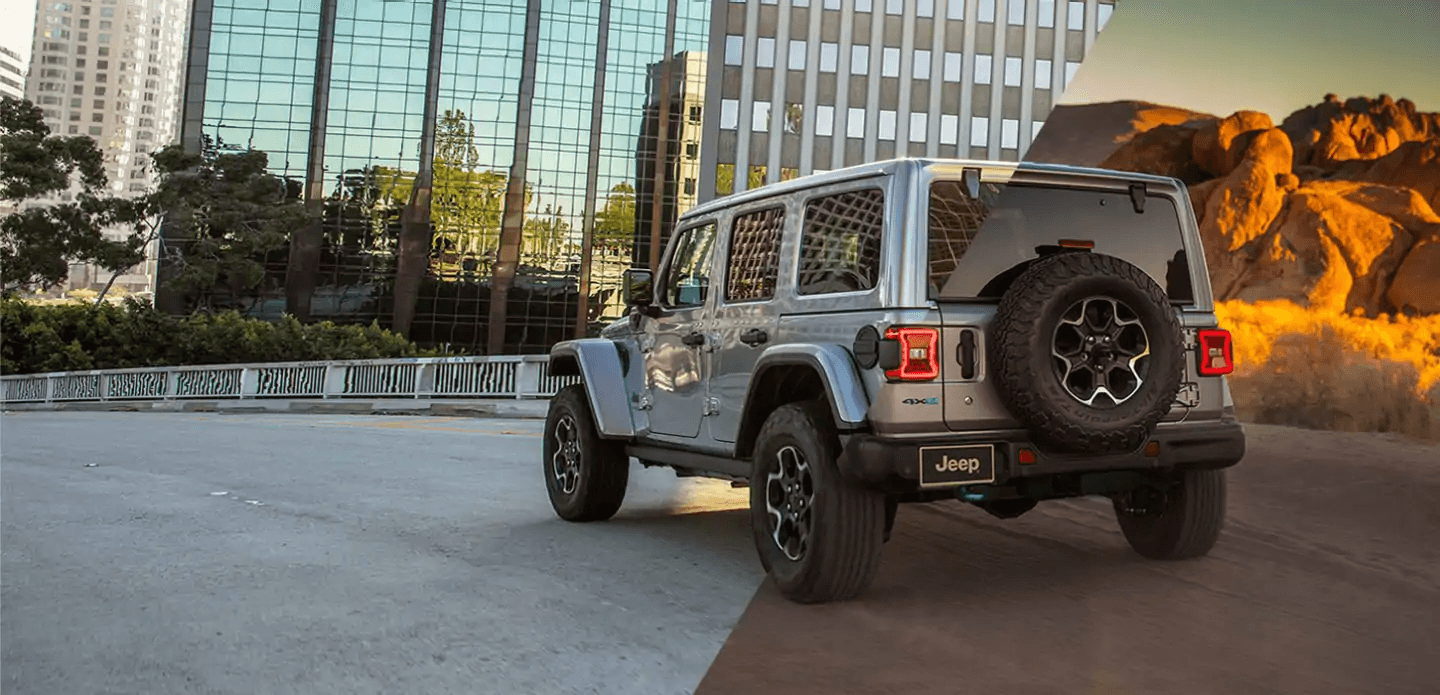 VENTURE QUIETLY
Feel more at one with nature. Quiet electric power means you can truly take in the sights and sounds around you.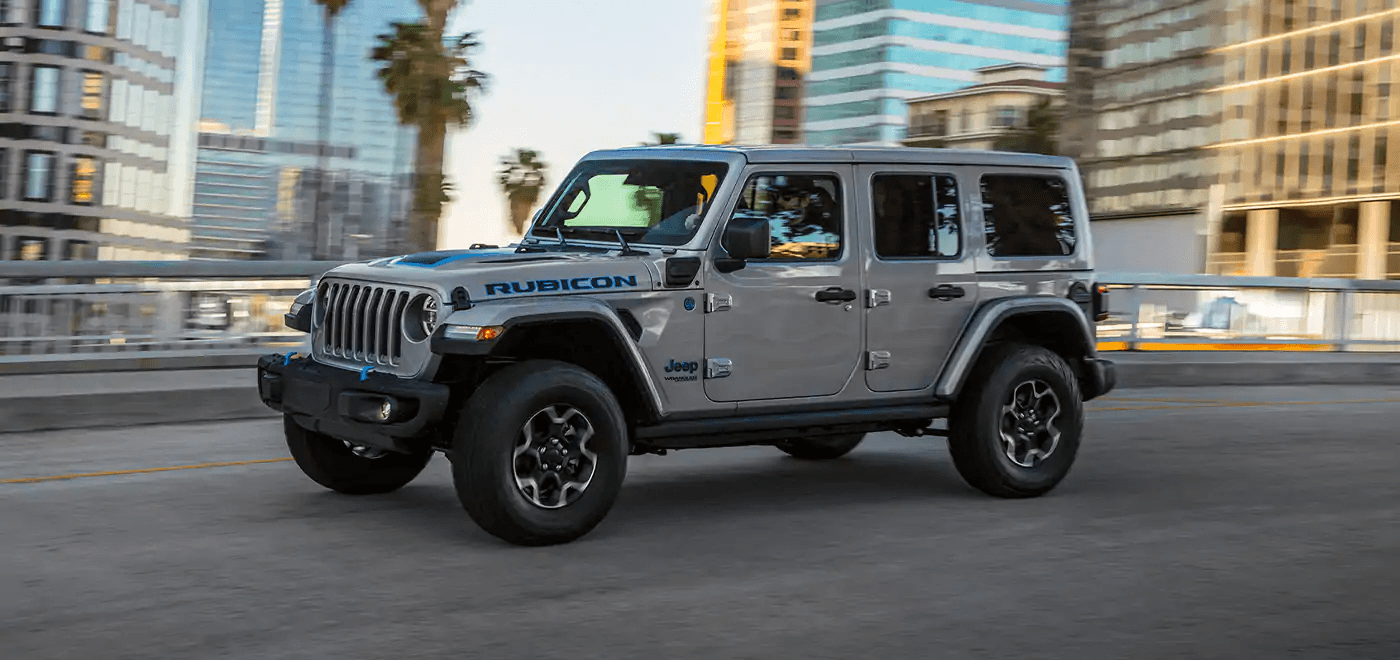 CHARGE UP FOR WHAT'S NEXT
Jeep has teamed up with Amazon to offer in-home charging solutions available through Amazon.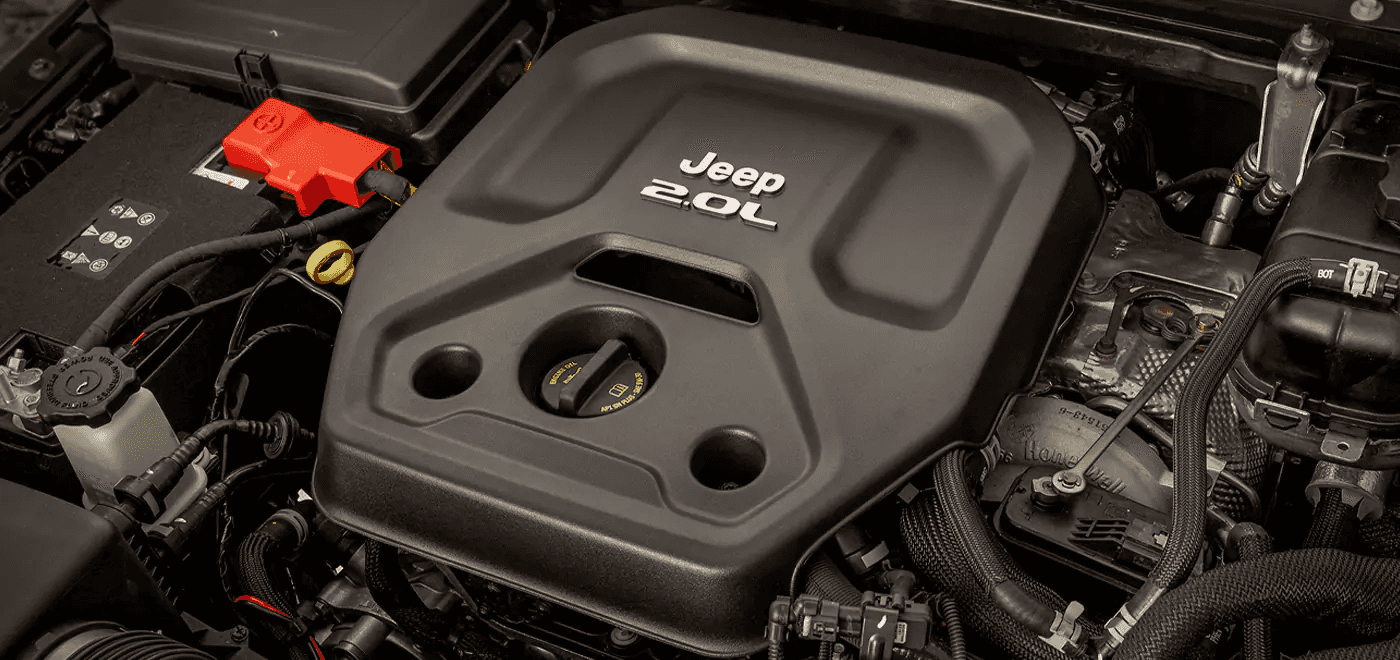 QUESTIONS ABOUT THE WRANGLER 4XE?